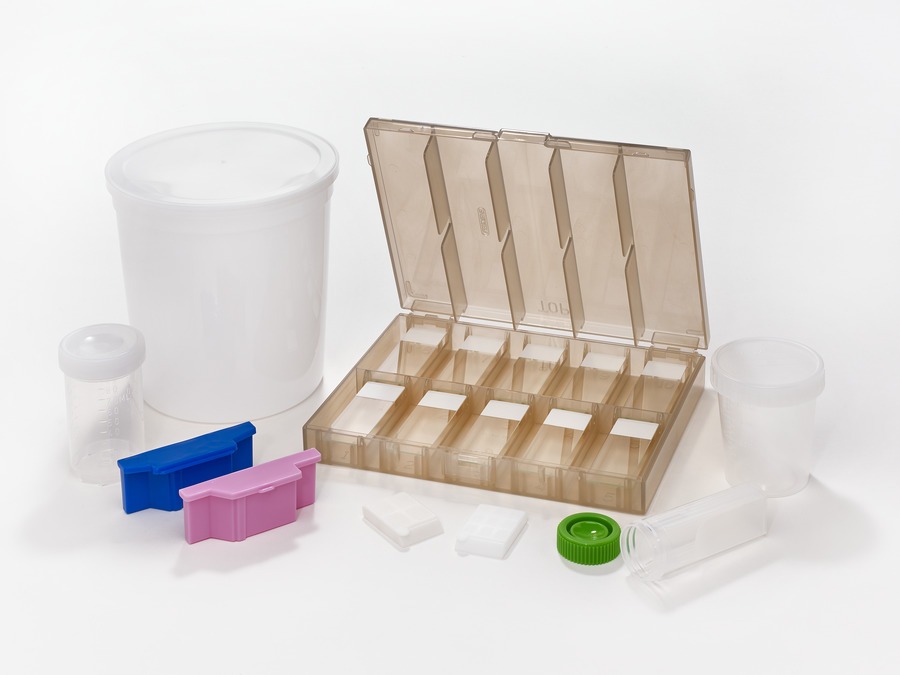 Histology Supplies
Caplugs Evergreen offers a variety of innovative histology supplies designed for laboratory professionals, including specimen containers, slide jars and other slide storage, embedding rings, tissue cassettes and more. Click through each subcategory below to explore the full catalog of available products.
Slide storage boxes are available in a lightweight version for mailing purposes
Slide jars are available empty, pre-filled or sterile
Specimen containers ranging from 2 oz. to 165 oz.
Shop All Histology Supplies